AUTONOMOUS AND ECOLOGICAL TOILETS THAT TREAT AND RECYCLE WASTEWATER INTO FLUSHING WATER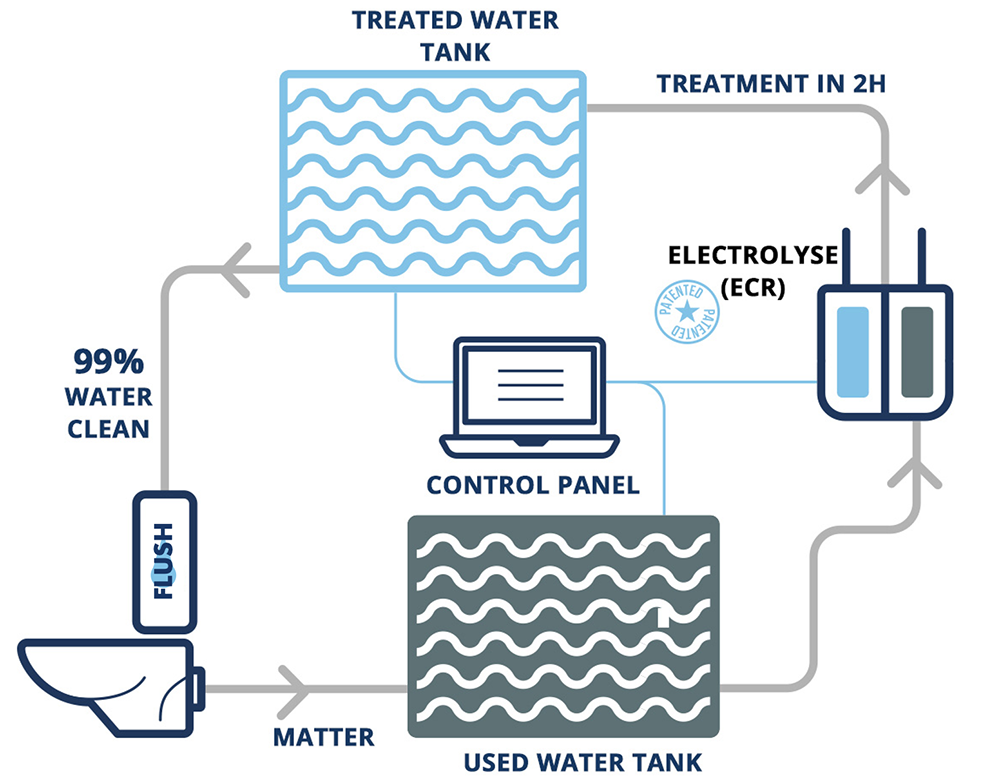 Saving water resources
From a sustainable development perspective, the WeCo ecological public toilets solution provides a response to environmental issues of water savings, by using a integrated recycling of wastewater
The WeCo technology allows treatment and revalorization of the wastewater in a quasi-infinite way in a closed circuit. This innovation saves the billions litters of water usually wasted by flushes, and so without bad smells
Complete autonomy
This closed circuit flushing technology makes our toilets completely independent of any connection to the water network
Depending on the convenience of the site, our energy-efficient system can be powered by the electrical network. However, autonomy in electricity can be achieved by combining photovoltaic panels with a battery storage unit
A SELF-CONTAINED, CLOSED-LOOP FLUSH PUBLIC TOILET SYSTEM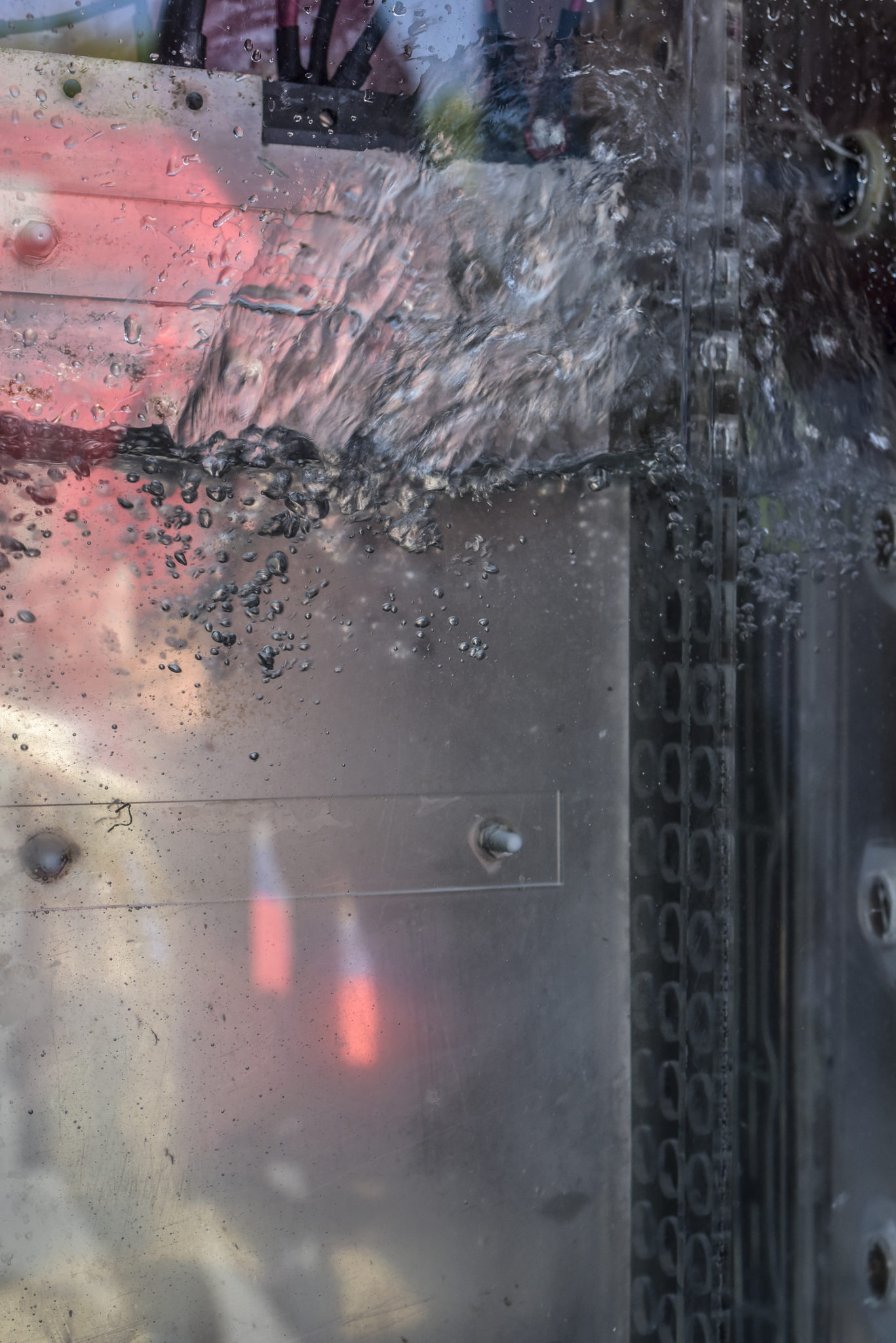 Flush-water-recycling in a closed cycle - biological primary treatment and electrolysis
Viewed from the outside, the user sees no difference to a conventional flush toilet. After flushing the toilet, the waste water (urine and faeces mixed) enters a sedimentation tank. Here, most of the solids are disintegrated by bacteriological treatment, non-organic residues settle on the bottom of the tank. The remaining liquid passes through the electrolysis reactor (20 l), where it is converted into sterilized, crystal-clear water and finally reused for flushing the toilet again. This innovative combination of bacterial treatment and electrolysis enables almost unlimited reuse of the water in a closed circuit.
Production of water and compost
The permanent addition of urine increases the volume of fluid in the circulation. This surplus can (according to official regulations) be used to clean the cabin or as irrigation water near the toilets. The sediment in the primary clarification tank must be pumped out at intervals of three to twelve months. The frequency varies depending on the number and profile of users.
The sewage sludge can optionally be composted. Following the terms of the circular economy, the WeCo toilet recycling system does not generate any waste and does not consume any resources.
A modular toilet system that offers an exterior and interior design adapted to the locations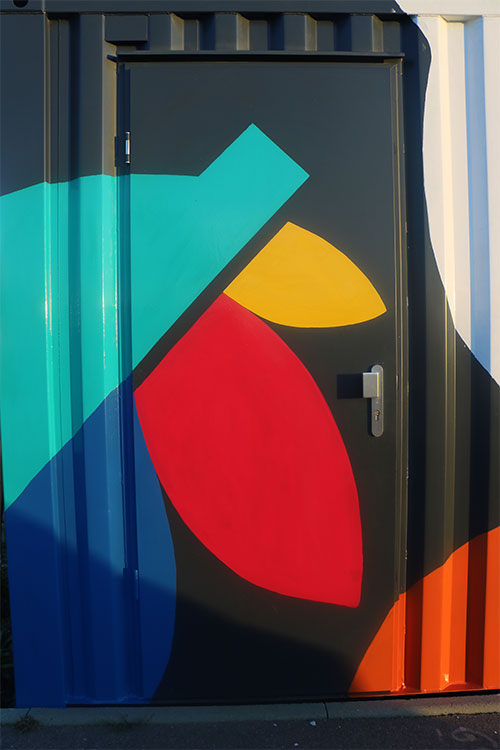 Saving water resources
Too often, public toilets are unattractive places that are set back, hidden behind other buildings
Our new design approach aims to shake up these habits. We have completely redesigned the interior design of our modules, so that users can feel good and find a variety of services. The exterior can retain its metallic appearance or be dressed in wood
Modulate according to uses
WeCo toilets can operate without being linked to the water system, allowing a great mobility according to the temporary and evolving needs of our customers. In accordance with our environmental and eco-conception policy, our public toilets are set up in recycled maritime containers : They are therefore modular, mobile and adapted to the environment in which they are placed
A DESIGN TO REINVNENT MODERN TOILETS.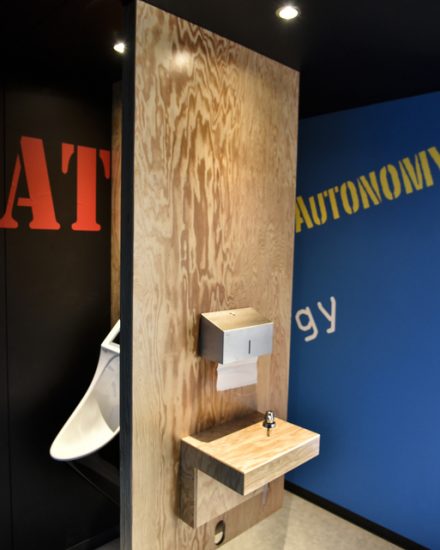 Interior design and user services
WeCo offers numerous interior design elements and additional services to users which are all assets for operators of sites where toilets are located
Display  and exhibition spaces can thus be dedicated to the operator to communicate with users, while the user can benefit from services and connected objects
In addition, thanks to an educational display which explains how WeCo toilets work, the user feels as a part of the green transition
THE AUTONOMY AND MODULARITY OF OUR TRANSPORTABLE AND MOBILE ECOLOGICAL TOILETS ALLOW A FLEXIBILITY OF THE PLACE OF INSTALLATION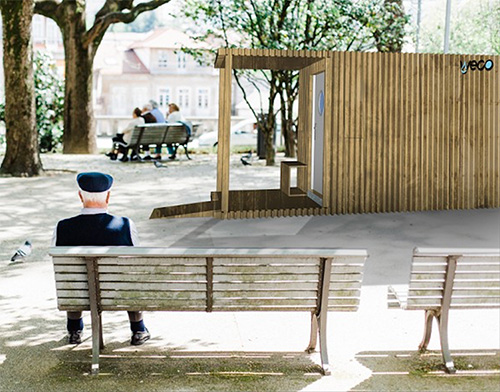 Different modules depending on the environment
The module is portable so the toilets can therefore easily change location as needed: Paris-Plage during summer, in front of a museum in autumn. This mobility is provide a solution to the problem of seasonality in toilet use. It is possible to add modules on a site with high traffic in summer, then use them elsewhere out of season
The range of outer casing of the container is vast. We design the exterior appearance according to the constraints and wishes of the operator: simple version with painting and signage, more elaborate version with design covering in quality materials, version in combination with other street furniture such as benches, shelters, dispensers, a climbing wall, notice boards or elements of a playground