WeCo wins the Seal of Excellence from the European Commission.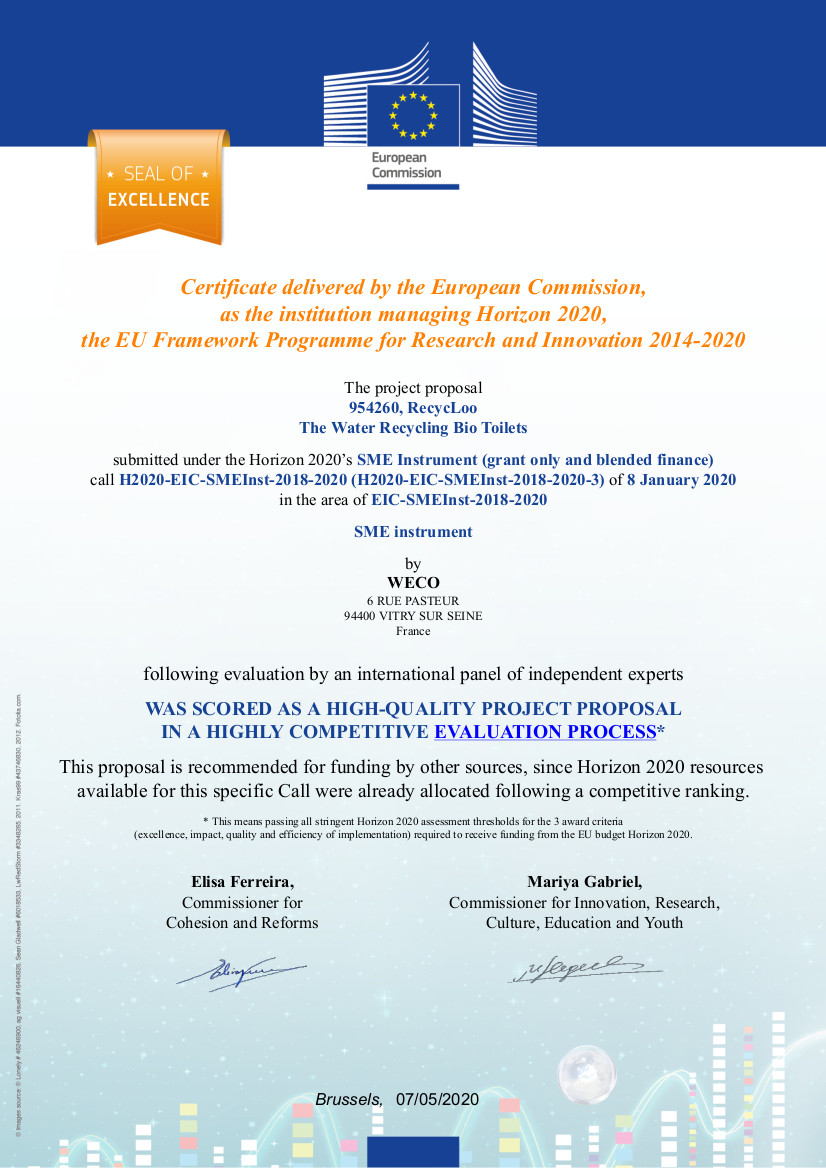 After winning the European Instrument PME phase 1 competition in 2019, WeCo won the Seal of Excellence from the European Commission for the quality and impact of its projects, within the framework of the Horizon 2020 competitions. It is an achievement because Weco made his application file alone without being accompanied by a service provider. All high-quality proposals submitted to the Horizon 2020 Instrument for SMEs which exceed the quality threshold but cannot be funded under the available call budget, receive the Seal of Excellence.
All the individual thresholds for the 3 criteria ie impact, excellence, quality and efficiency of implementation must be exceeded.
The Seal of Excellence certificate is issued to SMEs when they receive their assessment results from the Commission.
This will allow WeCo to provide a new guarantee of the quality and potential of its projects and actions to its investors, public and private funders, and backers.