World Toilet Day – (World Toilet Day – O.N.U.) – Sunday November 19, 2017
In an attempt to break the taboos that prevent any innovation in the toilet sector, the World Toilet Day is created by the U.N.U. in 2013, spurred on by Jack Sim : "When we're kids, our parents tell us not to talk shit. This is a very serious problem, because what we do not talk about cannot be improved. "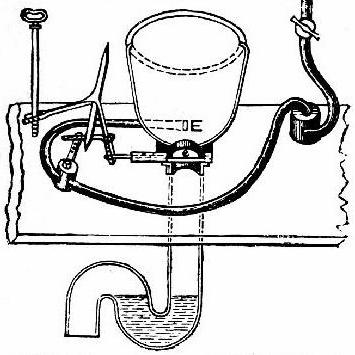 The flushing: an invention of the Middle Ages, which has become an ecological aberration
In 1595, John Harington, English poet, invented the flush. It was then a Scotsman, Alexhander Cumming, who improved the system in 1775 by adding a siphon to it which blocks bad odors. With the arrival of running water in homes in the 19th century, the use of flush toilets and sewerage became widespread, which at the time can be considered a real health progress.
But, currently in France, with every passing second, more than 4,000 liters of drinking water are wasted in our flushes , or more than a quarter of our consumption of water. 'water. This water, mixed with urine and feces, must then be reprocessed by wastewater treatment plants before being released into the environment.
The same is true in most developed countries. At a time when water shortages are on the rise, we are faced with a blatant ecological aberration, which arouses little reaction.
WeCo, the French start-up inventing ecological closed-circuit flush toilets
"Modern toilets were invented in 1775, and innovating very quickly was stopped… until today. "-Bill Gates-
In 2015, a French couple who had lived in Asia and their German friend embarked on an ambitious project to revolutionize the way toilets currently work, which consists of wasting liters of water several times a day . They also want to change the perception of toilets by giving them back their nobility.
Very quickly, they realize that dry toilets, difficult to accept culturally for a good part of the world population, are not the solution.
They then turned towards a closed circuit flushing system . The start-up expands with the arrival of an engineer and perfects a technology initially developed by an American university, of autonomous and ecological public toilets, which does not require any connection to the sewerage network . The WeCo toilet solution provides an answer to environmental issues of water saving, using flushes connected to an integrated wastewater recycling system. In addition to enormous water savings, this technology makes it possible to produce a surplus of treated water .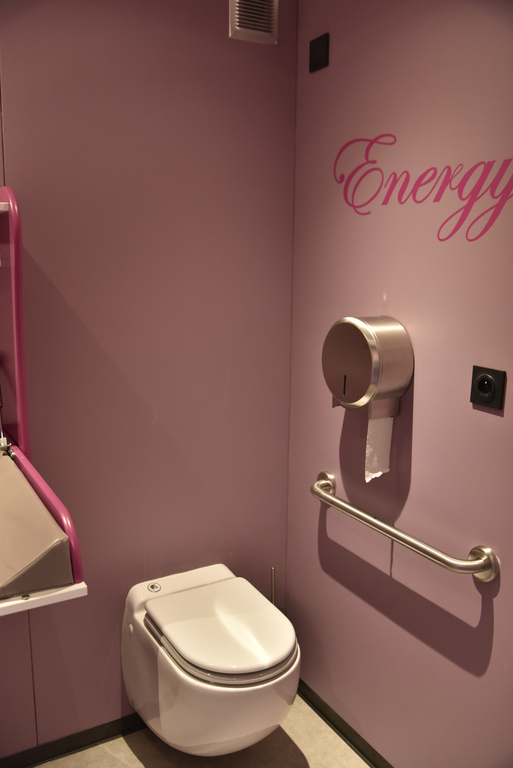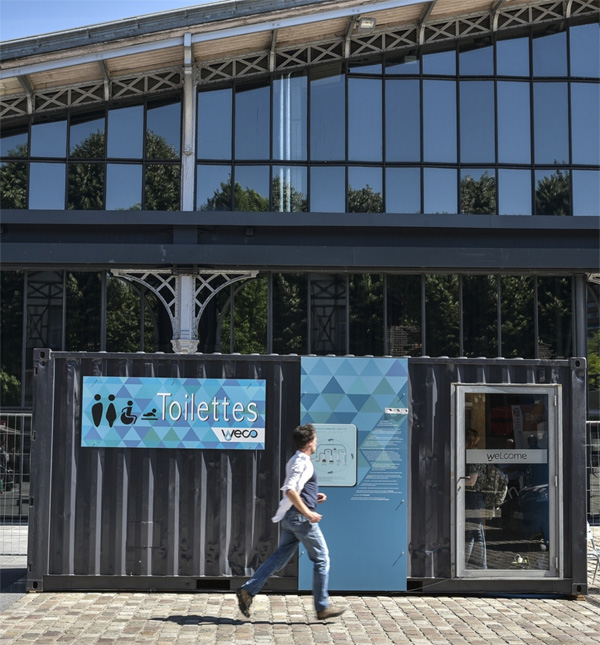 Installed in recycled shipping containers, the prototype was in operation from 2017 at the Design Biennale in Saint-Étienne and was a great success. In the process, it was exhibited at the Futur en Seine festival in Paris, then tested in real conditions in Ile-de-France as part of the PARIS & amp; CO for adaptation to climate change and with the support of the IDF region and BPI.
The start-up then marketed its first model to the Superior School of Art and Design of Saint-Étienne. The WeCo solution is perfectly suited to the school's project, which, being installed in the emblematic Manufrance factory buildings dating from the 19th century and classified as historical monuments, does not have the possibility of creating new access to the sanitary network.
Many other development projects for municipalities, zoos, historic monuments and eco-designed collective housing are underway. These projects will soon see the light of day in France, Germany and emerging countries, namely Africa and India where the Bollywood film "Toilet, a love story" is all the rage. In China, the Company won a award of excellence awarded by the Chinese Ministry of Tourism in 2016 and is now invited by municipalities with more than 5 million inhabitants who wish to install WéCo toilets for develop their attractiveness, while saving water, which has become a rare and precious commodity.